KIRTI MANDIR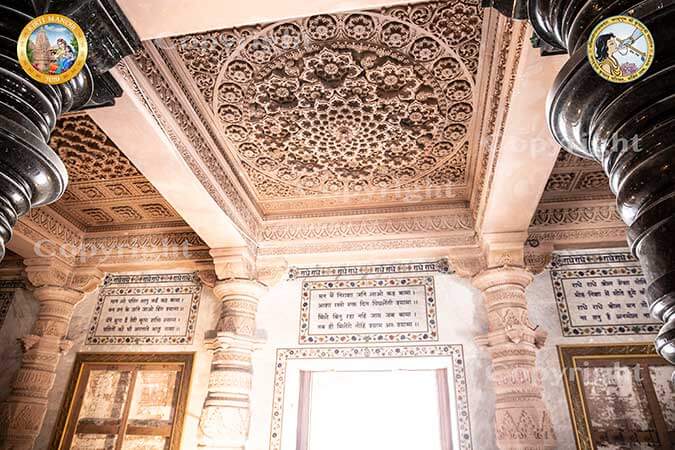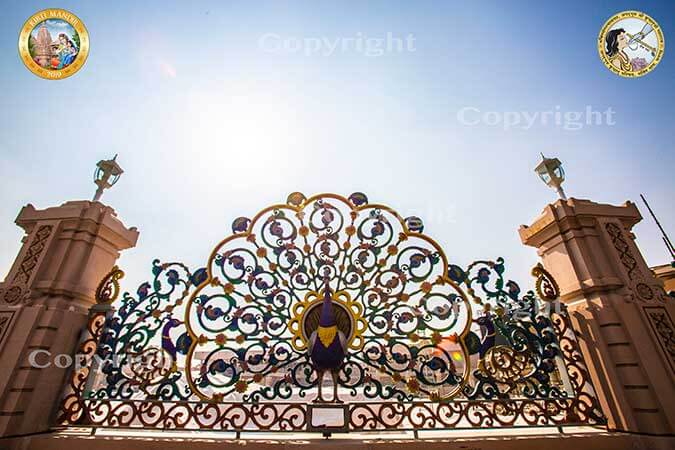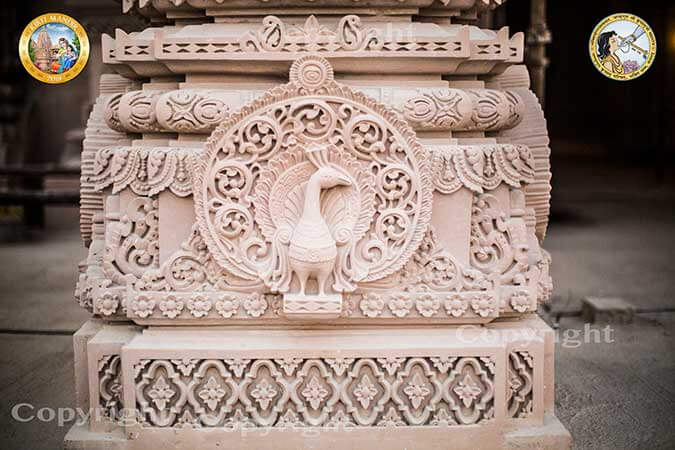 Kirti Mandir is built under the guidance and inspiration of Jagadguru Shri Kripalu Ji Maharaj. The hard work of the Presidents of Jagadguru Kripalu Parishat ensured its completion and its opening.

Kirti Mandir is 111 feet tall (upto its flag) and has 12 pillars made from Emerald Peri Granite. The main pillar which is near the main entrance was actually put in place by Jagadguru Shri Kripalu Ji Maharaj, who is the inspiration and guide behind this breath-taking monument of love. Four delicately carved panels can be found within the temple and there are 24 half pillars where the 'Sakhis' are found intricately carved into. They all seem to be smiling in joy as they are praising their beloved Shri Radhe.

It has taken almost 12 years and around 400 laborers to build and everyone who comes will certainly fall in love with the divine as soon as they enter.
See Kirti Mandir For The First Time
Learn More About Kirti Mandir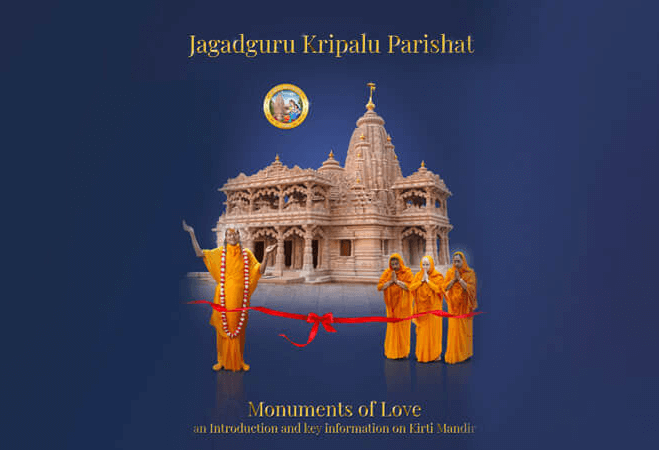 Download Monuments Of Love Brochure
Follow Kirti Mandir Updated News
Opening Hours
Kirti Mandir is currently closed due to the corona pandemic.