For over 30 years, Jagadguru Kripalu Parishat has continued its practice of charitable giving. These efforts, founded and inspired by Jagadguru Shri Kripalu Ji Maharaj, have led to three main arms of Philanthropy - Medical, Education and Poor relief.
Click one of the buttons below to find out more about each main arm of Philanthropy.
Watch the 4 minute video on all the major Philanthropic Activities of JKP
Recent Philanthropic Activities
Key Data
5 million

Lives Medically Helped

60,000

Girls Educated

1 million

Poor Relief Fund
Holistic Care for those in Need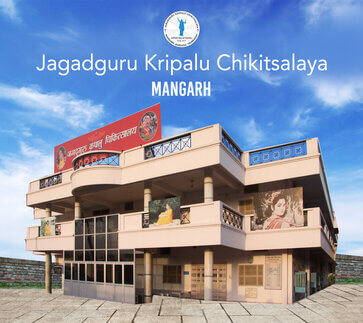 JKC - Mangarh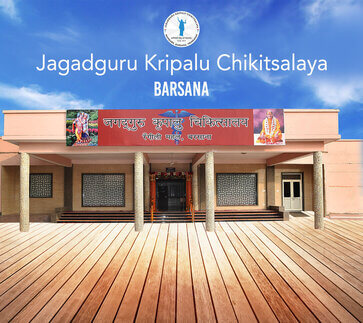 JKC - Barsana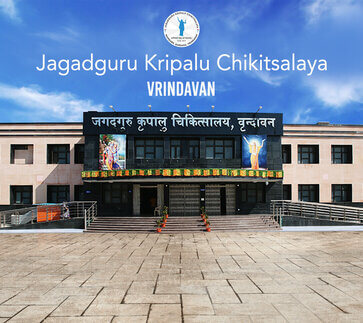 JKC - Vrindavan
Due to the lack of medical facilities in some rural areas, Jagadguru Kripalu Parishat (JKP) financed and built three charitable hospitals. Jagadguru Kripalu Chikitsalaya in Kunda, Barsana and Vrindavan serve millions of impoverished patients every year. All three hospitals provide 100% free medical services. Diagnosis and medical treatment have saved hundreds of thousands of lives. For more information, please visit: www.jkphospitals.org.in
View More
Education for Underprivileged Girls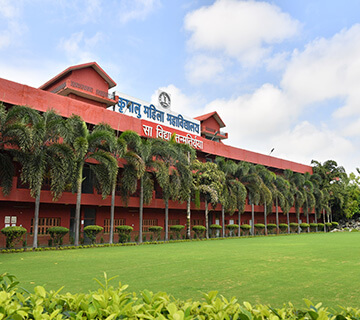 Kripalu Mahila Mahavidyalay
Undergraduate and Postgraduate Institution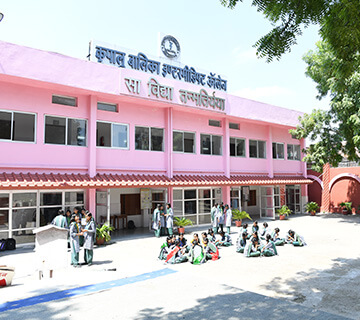 Kripalu Balika Intermediate College
Middle and High School Class 6 to 12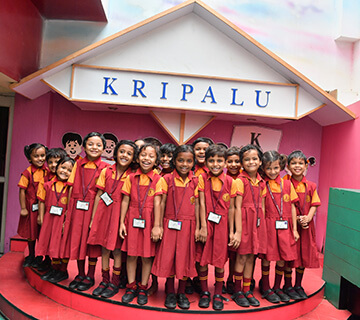 Kripalu Balika Primary School
Lower Kindergarten (LKG) to Class 5
The Institution, JKPE, situated in Kunda, UP, India, was acquired by Jagadguru Kripalu Higher Education Society, which runs under the divine guidance of Jagadguru Shri Kripalu Ji Maharaj and the President, Sushri Dr. Vishakha Tripathi Ji. Since 2005, it has transformed into a charitable Institution which provides 100% Free Education to students from Kindergarten through to Graduate and Postgraduate levels. The Institution gives hope to thousands of underprivileged girls in rural India for a bigger and brighter future.
View More
Poor Relief Fund
Jagadguru Kripalu Parishat gives to hundreds of thousands of underprivileged individuals the valuable necessities that lessens the suffering faced by them. Warm jackets, blankets, utensils, toilets etc are provided amongst many other things on a regular basis. Keep in touch with what JKP is doing to help those in need by subscribing to our https://youtube.com/@JKPPhilanthropy channel today!
View More
Watch these Special Documentaries
List of AWARDS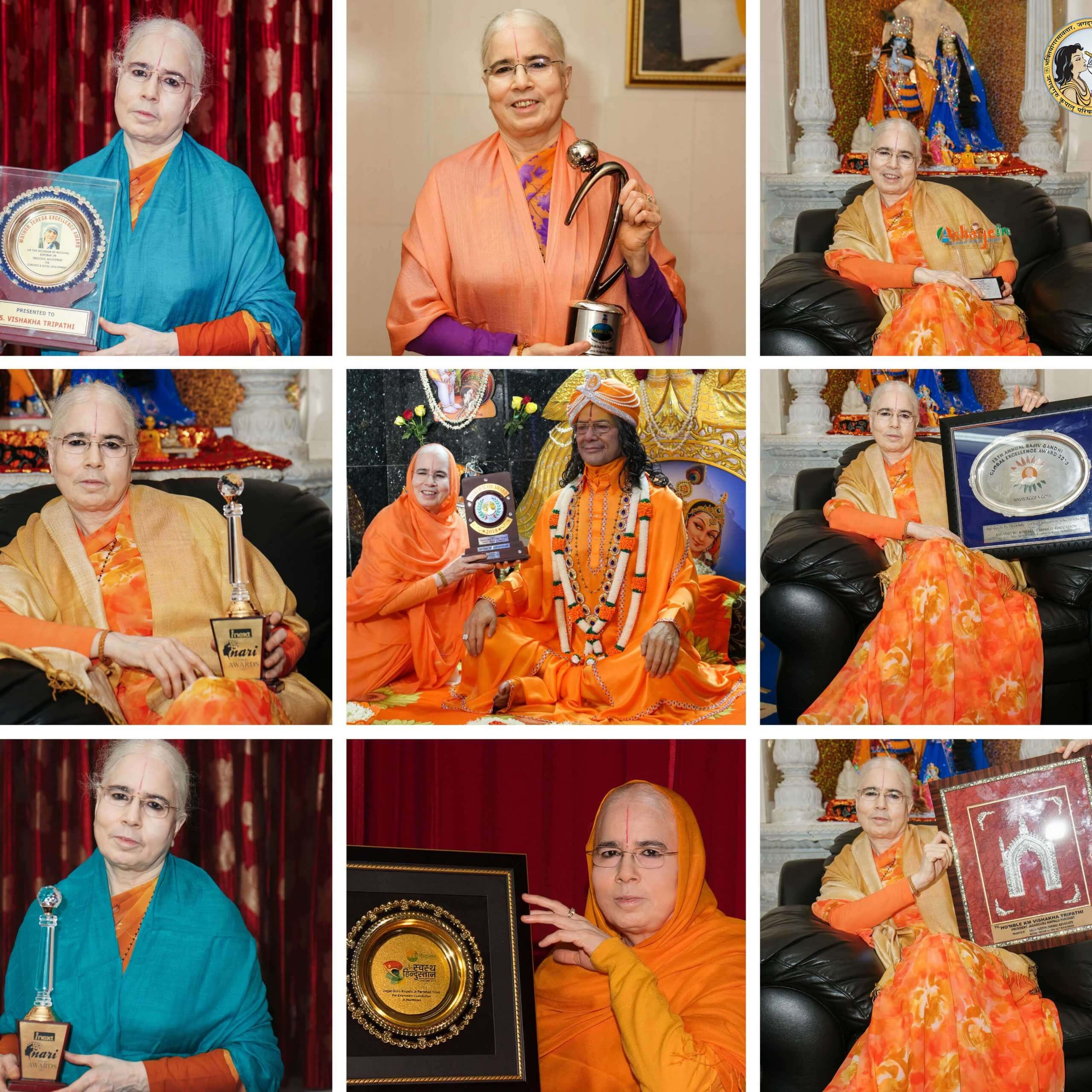 H.H. Sushri Dr. Vishakha Tripathi Ji received the World Icon Award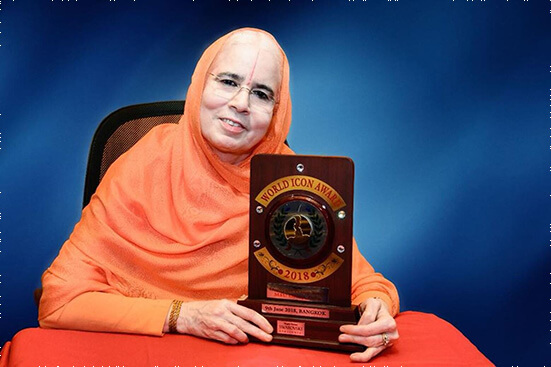 H.H. Sushri Dr. Vishakha Tripathi Ji, President of Jagadguru Kripalu Parishat, received the World Icon Award in a ceremony in Bangkok, Thailand. The award is given to individuals and organizations for their praiseworthy and remarkable contributions to society.
Jagadguru Kripalu Parishat, under the guidance and personal efforts of its Presidents, runs various philanthropic arms, including a 100% charitable school/college for underprivileged girls, three large hospitals that provide free holistic medical care to all those in need and a poor relief fund to give important necessities to the impoverished. Almost 4 million lives have been helped due to these amazing efforts.
H.H Dr. Tripathi Ji said, "This award belongs to our Guru, Jagadguru Shri Kripalu Ji Maharaj, who Himself always gave generously. He taught us to serve those in need. He said that if one has extra – then they must give it away and not keep it. We will continue to serve Him through these philanthropic efforts."
JKP Receives "Swasth Hindustan" Award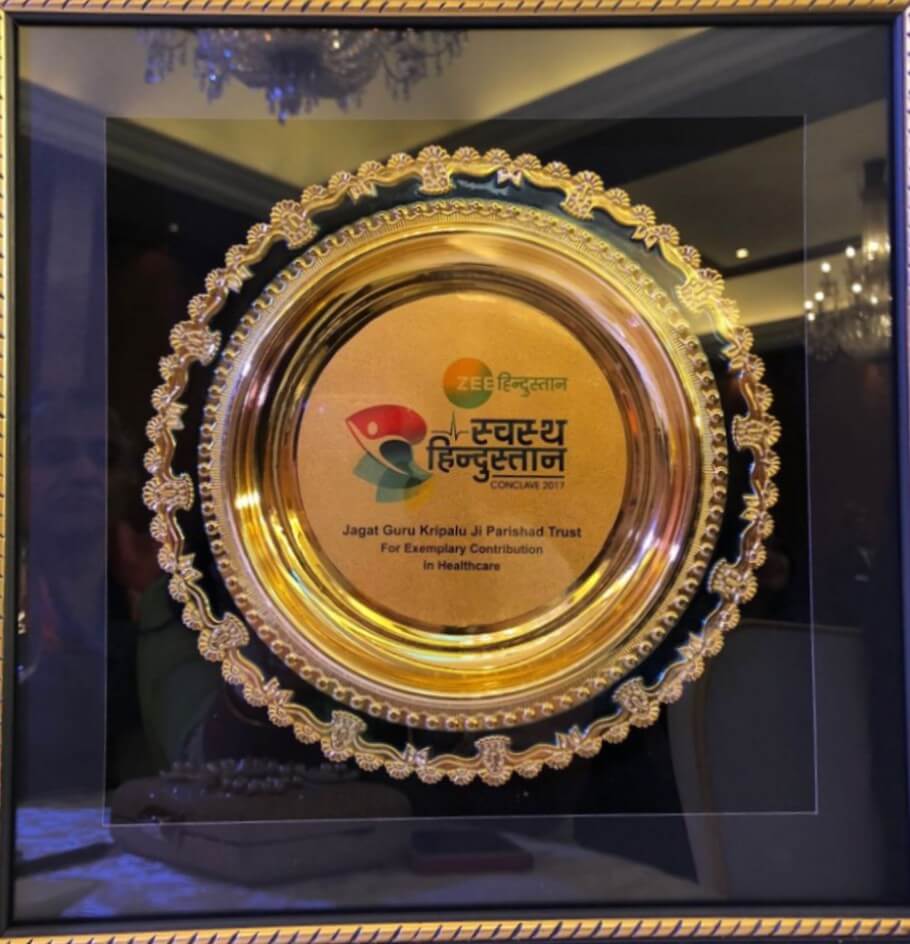 Dec 16, 2017: Jagadguru Kripalu Parishat received the prestigious "Swasth Hindustan" award for providing excellent and free health care services to the society through Jagadguru Kripalu Chikitsalaya hospitals. On behalf of the President of Jagadguru Kripalu Parishat, Sushree Dr. Vishakha Tripathi, Mr. Ram Puri received the award from Union Health Minister JP Nadda Ji in New Delhi at the Swasth Hindustan Conclave 2017 organized by Zee Hindustan Television Channel on 16th December 2017.
JKP President honoured with Indian Icon Award 2016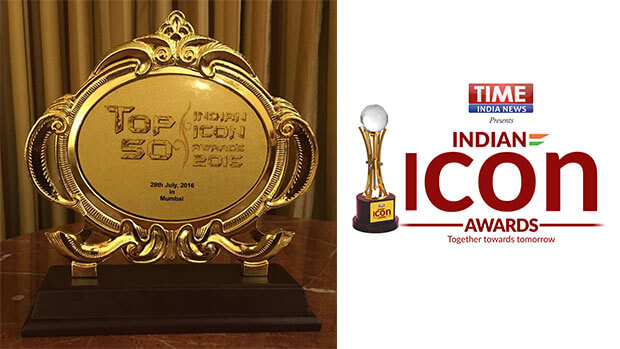 July 29th, Mumbai: President of Jagadguru Kripalu Parishat (JKP), Sushri Dr Vishakha Tripathi Ji, was honoured today with the 'Indian Icon Award 2016' for her exemplary work in providing free education to young girls from the primary to postgraduate level. At the same time, Dr Tripathi was also praised for her philanthropic work in running 3 free hospitals in rural parts of UP each which have observed 300,000 patient visits each year.
The prestigious award was selectively given to notable achievers, fifty in all, who have performed extraordinary services in a selfless and tireless manner. The Indian Icon Awards' is given by 'Time Indian News' to recognise and highlight individual and institutional achievements in influencing lives. Apart from achievers in India, awardees also include people of Indian origin from Singapore, Thailand and Dubai.
JKP Education, the educational wing of JKP, provides free education to over 4000 girls at Kripalu Balika Primary School, Kripalu Balika Intermediate College, and Kripalu Mahila Mahavidyalay located in Kunda, a small town in Pratapgarh district of Uttar Pradesh where girls lack opportunities and financial resources to study. To facilitate their education, it also provides free bicycles to students who live far from the school, free uniforms, school bags and related educational items.
Zee Sangam award presented to JKP Education President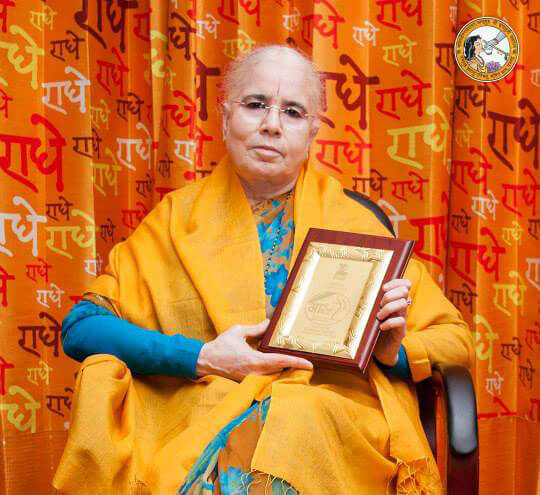 On August 10, 2015, JKP Education President Dr. Vishakha Tripathi Ji was honoured for her constant efforts in empowering women through her free, charitable schools and college. Zee Sangam recognised her hard work and dedication and presented her with the Zee Sangam Award.​ Congratulations to our President!