PREM MANDIR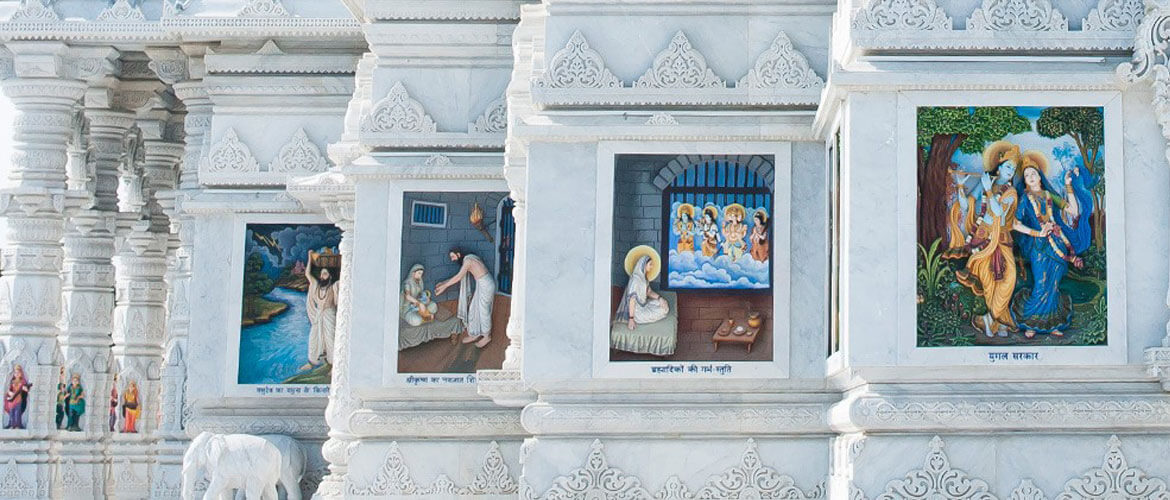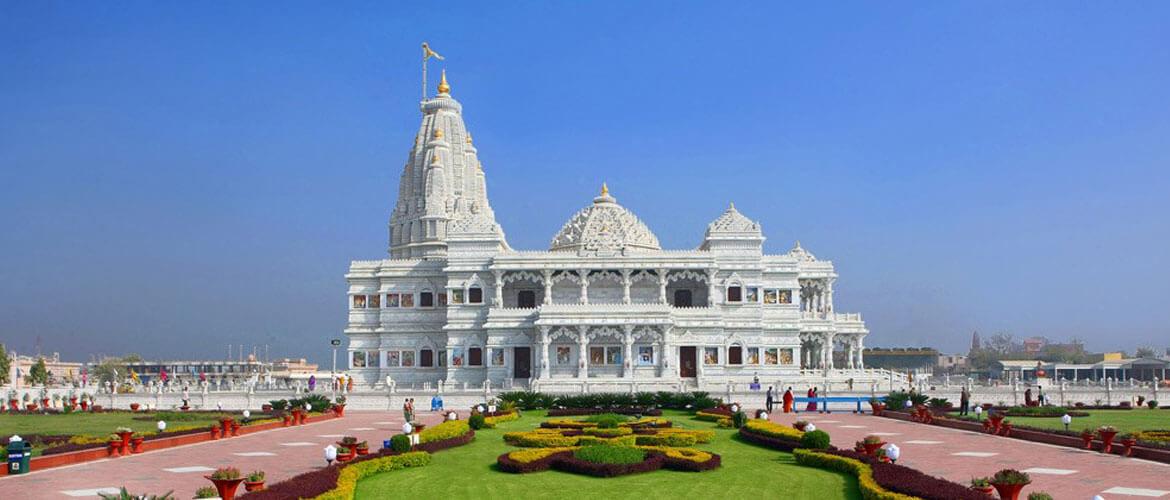 Prem Mandir is a monument of God's love . This devotional centre will serve all who come in search of God's love, through knowledge and the practical experience of devotion . This monument of God's love, Prem Mandir, is an elaborately carved, white marble wonder .
Hand carved Stones
Each stone of the temple has been hand carved by the temple artisans, who worked on this project since its stone laying foundation on 14th January 2001
Radha Krishna Leela Depictions
Its intricate beauty is enhanced by 80 panels that encircle the temple depicting scenes of Radha Krishna leelas as described in the Bhagwatam.
Surroundings
Surrounded by beautiful gardens and fountains, the temple complex has life-size depictions of four leels of Shri Krishna – Jhulan leela, Govardhan leela, Raas leela and Kaliya Naag leela.
Deities
Two main shrines depict Radha Krishna & Sita Ram; Radha Krishna on the first level and Sita Ram on the second level.
Opening Hours
8:30am – 12:00pm
4:30pm – 8:30pm
Aarti at 8:30am, 11:50am, 4:30pm and 8:10pm
Bhog at 11:25am, 5:25pm and 8:00pm
Musical Fountain: 7pm – 7:30pm in Winter and 7:30pm – 8:00pm in Summer