God is One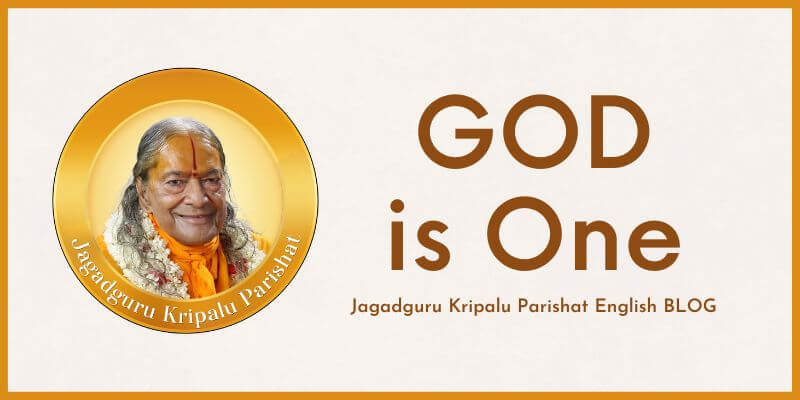 God is One
Shri Maharaj Ji gave due respect to all descensions of the Supreme Lord, celebrating important days such as Rama Navami, Maha Shivaratri, Ganesh Chaturthi and Buddha Jayanti, etc. with the same enthusiasm as Shri Krishna Janmashtami and Shri Radhashtami. Not only this, he celebrated with great love Nrisingh Jayanti or Narad Jayanti too, and many, many more.
He acknowledged and celebrated other spiritually significant days or events from other cultures too. In many instances, he elaborated on the underlying spiritual significance of these days, thereby showing those in his satsang the true universality of genuine spirituality.
On Christmas Day, for example, devotees would come to Shri Maharaj Ji's courtyard and find it decorated with the traditional Christmas tree and draped in decorations of red, green and gold. The excitement just overflowed when his door opened and Father Christmas, with lantern in hand and a bag of toffees over his shoulder, walked out sending the joy of Christmas in all directions. Christmas carols were sung and Christmas presents were distributed to one and all. In this way, Shri Maharaj Ji won the hearts of millions through his loving acceptance of all customs, faiths and forms of the Supreme Lord and His saints.
Similarly, on the holy day of Eid-ul-Fitr, Shri Maharaj Ji often appeared in the early morning dressed in traditional Islamic clothing. Once in the 1980s, he quoted verses from the Quran throughout the day and explained how every true religion instructs its people to love and serve the Supreme Lord. He even revealed new lines to a sankirtan in Urdu. A replica of the holy shrine of Mecca was made and placed with full respect inside Shri Maharaj Ji's courtyard. Devotees would come forward and pay their obeisance before the Lord following the lead of Shri Maharaj Ji.
Punjabis gave similar importance to Lohri as others do to Diwali or Holi. Traditionally, it is celebrated by lighting a bonfire and singing and dancing bhangra around it, to the beat of the dhol. And so our dear Shri Maharaj Ji would assume the persona of a Punjabi, light the fire and dance around it, sending revellers into a dizzy frenzy of joyous dance. When he distributed sweets and chocolates into the surrounding masses, the joy he gave was indescribable. Punjab is the only religion with a majority Sikh population. Over many years, Shri Maharaj Ji visited Punjab and gave his blissful satsang.
The holy text, Guru Granth Sahib teaches the need to love God, meditate on God and keep God in the heart, feeling His nearness, etc. It is not surprising therefore, that many could sense, and in fact realised, that Shri Maharaj Ji's teachings mirror those contained within this sacred text.
Shri Maharaj Ji even went further by embracing Western commemorative occasions as well, such as Mother's Day, New Year's Day and Valentine's Day, turning them into days for spiritual celebration and spiritual renewal. He renamed New Year's Day as Bhakti Divas, the celebration of devotion and Valentine's Day as Gopi Prem Divas, the celebration of the selfless love of the gopis. And so Shri Maharaj Ji always celebrated the festivals of all states within India enthusiastically, along with very happily celebrating important festivals and occasions from foreign countries. The sole reason behind this and all that he did, was to imbibe the spiritual truth that God is one, and only one, but with different names and forms.
*A brief introduction of Jagadguru Shri Kripalu Ji Maharaj*
(Known by His devotees as Shri Maharajji)
The original title of Jagadguruttam ('Greatest Spiritual Teacher of the World') was bestowed upon Shri Kripalu Ji Maharaj on January 14, 1957 by 'Kashi Vidvat Parishad' (a council of 500 greatest scholars saints of India). He composed divine texts like 'Prem Ras Madira', 'Prem Ras Siddhant', and 'Radha Govind Geet' to lead us on the right path of devotion. He also gave priceless monuments as gifts to the world which include  -  Bhakti Mandir located in Bhakti Dham, Mangarh,  Prem Mandir located in Vrindavan Dham, and Kirti Mandir located in Barsana Dham. Shri Maharajji also built hospitals for the impoverished, the Jagadguru Kripalu Chikitsalaya in Vrindavan, Jagadguru Kripalu Chikitsalaya in Barsana, and another one in Pratapgarh. All three help millions of underprivileged to gain free access to medical care. His Kindergarten, School, and College for impoverished girls Jagadguru Kripalu Parishat Education is located in Kunda and provides completely free education.