What is my relationship with God?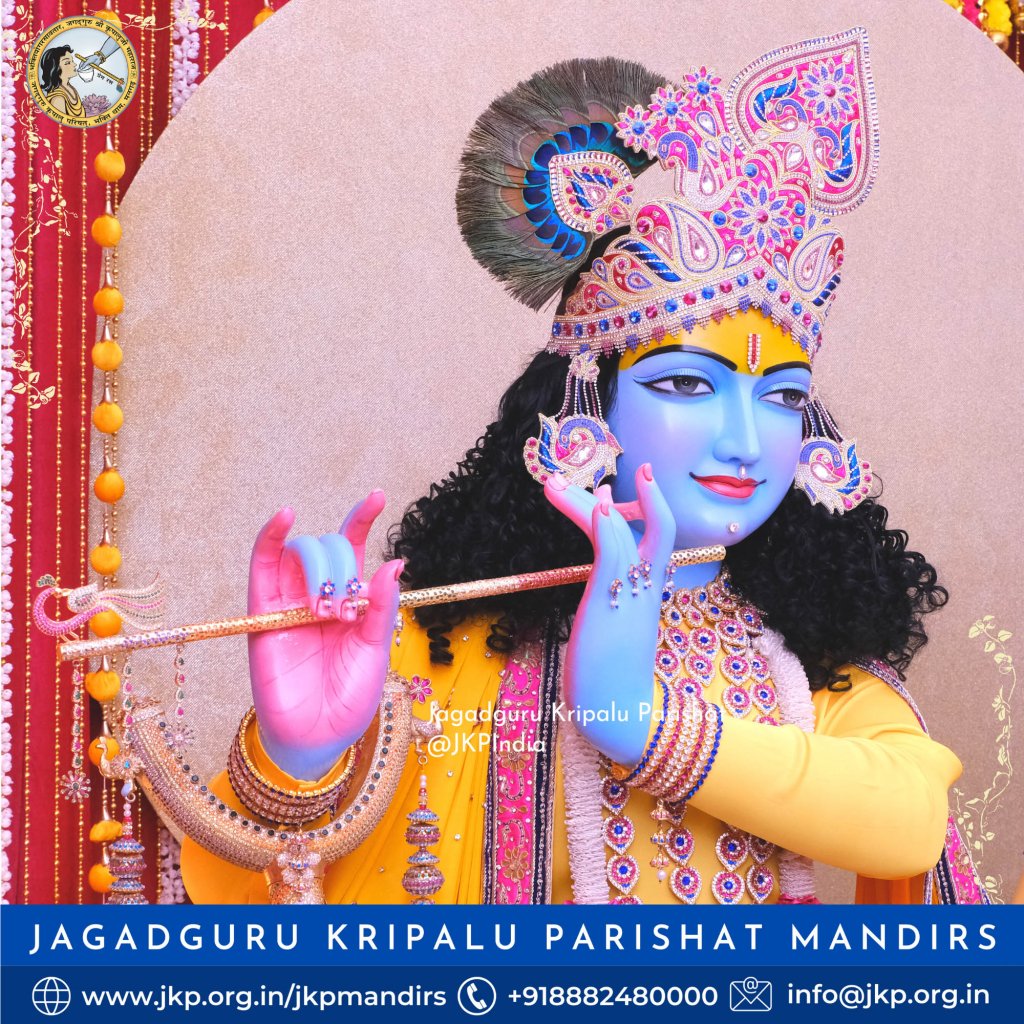 The God that people worship is the Supreme Almighty God himself, the all-knowing, all-powerful and all-majestic. He is the Governor, Creator and Sustainer of the entire universe. Everything about Him is infinite. He is omnipotent and omnipresent and there is nothing or no one greater than Him. How is it possible for us ignorant, insignificant living beings to love such an Almighty God?
The essence of all scriptures from the Vedas to the Ramayana and all the great writings of the Rasik Saints is that Love is the only way to reach God. However it is impossible to love Almighty God. You may be surprised to hear this. So is there another way to reach Him? No. Love is the only way to reach God. Then how do we love Him?
Even in the world, most people like to have relations with their equal. For example, if the daughter of a beggar dreamt all day and all night of marrying a handsome Prince, he would never take any interest in her. Similarly, it would make no difference if the daughter of a street sweeper fantasised for all eternity about marrying a billionaire; that billionaire will be searching for a bride of equal financial standing.
If a devotee tries to meditate on the Supreme Lord, who possesses innumerable powers he will not be able to do so, due to awe and fear. You will not be able to come close to such an Almighty God; His Almightiness will keep you at a distance. How then will you ever be able to surrender all your heart and soul to Him? It is Impossible! Where there is fear, there can be no love.
However, if you think of God as your Divine Beloved, your darling Child, your closest Friend and your loving Master, you will be able to develop true love for Him. In fact, we have always had all our relations with Him. He is our eternal Father, Mother, Son, Brother, etc. It is just that we have forgotten this fact due to our attachment to this material world. He has never left us; it is we who have turned our backs to Him.
God is bound by Love in such a way that He cannot leave his devotee. To conclude, we should practise replacing all our worldly desires with the desire to love God, the embodiment of infinite bliss.
We can love God only if we constantly remind ourselves that He is our only true relation. Developing the feeling that He is my all-in-all, allows us to love Him with whichever sentiment we desire, whenever we desire.
By Jagadguru Shri Kripalu Ji Maharaj
Credits: Spirituality in Daily Living
*A brief introduction of Jagadguru Shri Kripalu Ji Maharaj*
(Known by His devotees as Shri Maharajji)
The original title of Jagadguruttam ('Greatest Spiritual Teacher of the World') was bestowed upon Shri Kripalu Ji Maharaj on January 14, 1957 by 'Kashi Vidvat Parishad' (a council of 500 greatest scholars saints of India). He composed divine texts like 'Prem Ras Madira', 'Prem Ras Siddhant', and 'Radha Govind Geet' to lead us on the right path of devotion. He also gave priceless monuments as gifts to the world which include  -  Bhakti Mandir located in Bhakti Dham, Mangarh,  Prem Mandir located in Vrindavan Dham, and Kirti Mandir located in Barsana Dham. Shri Maharajji also built hospitals for the impoverished, the Jagadguru Kripalu Chikitsalaya in Vrindavan, Jagadguru Kripalu Chikitsalaya in Barsana, and another one in Pratapgarh. All three help millions of underprivileged to gain free access to medical care. His Kindergarten, School, and College for impoverished girls Jagadguru Kripalu Parishat Education is located in Kunda and provides completely free education.